Our company
Guangzhou MeiBang Environmental Protection Equipment Co.LTD.Located in Huadu district of Guangzhou,China.We are a leading & professional equipment manufacturer for Belt Filter Press,Sludge Dewatering Machine,Residue Squeezing Belt Press.We provide the integrative solution for you about separating and dewatering of solid & liquid.And we also customized design for customers if requested.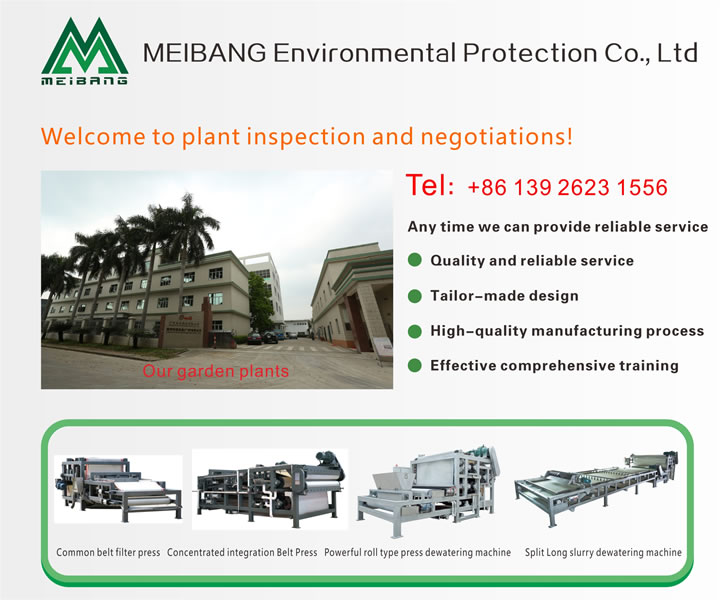 Our Company have specialised in developing and manufacturing belt filter press for industrial and sewage sludge dewatering.Through absorbing advance technique from foreign countries and studying carefully for years ,we've designed the vertical & horizontal type of Belt Thickener Filter Press,which is corrosion resisting,low moisture content,low chemical consumption,low operating cost,stable performance ect.As you can see,our product exactly surpass the competitor in terms of performance and workmanship.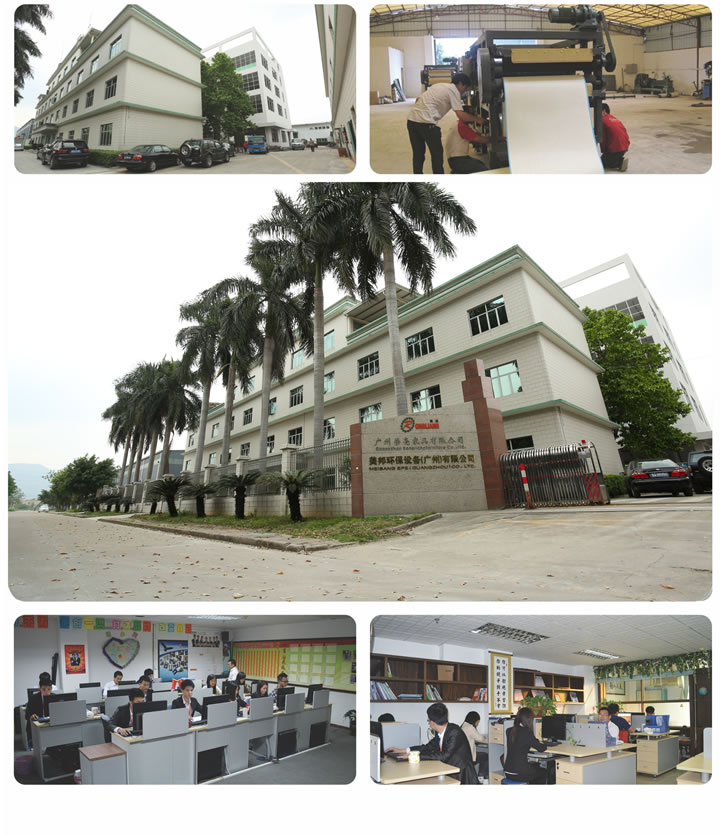 (standard/thicken type of belt filter press application range): domestic sewage sludge, papermaking sludge, textile printing and dyeing sludge, leather waster water sludge, papermaking tail slurry, tailings, mineral dressing tailings, food factory activated sludge, electronics factory circuit board sludge,electroplating sludge,washed kaolin sludge,coal washery coal dewatering,industrial metal acid sludge, steel making sludge,construction piling sludge,deposition of river, electro ceramics sludge, chemical plant organic sludge,alcohol residue,beer residue, cassava residue, sweet potato residue, medicine herb residue and ect.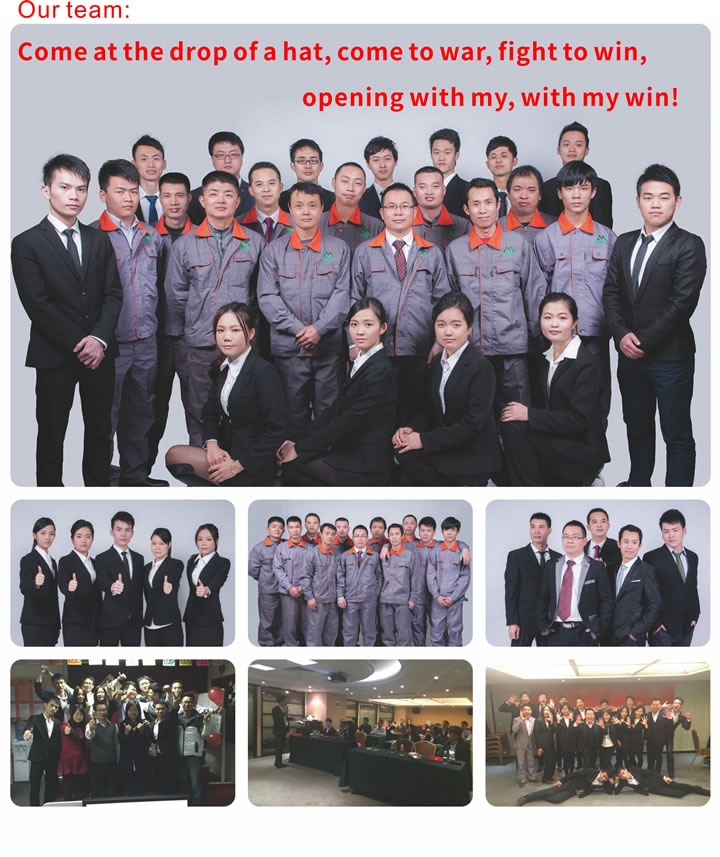 After the reform and reorganization in December 2002, now has become a limited liability company and also an independent legal entity, with its stock held by BEST CREATIVE CHINA LIMITED, a subsidiary company of Sino Light Corporation.